A little bit of luxury for your cat
Our cat boarding services are designed to make your cats stay a pleasant and stress free one.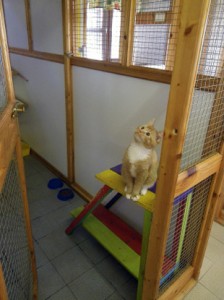 With staff who offer individual loving care and attention to keep your pet happy and content, Posh Paws Cattery in Handsacre is the perfect place for your cat to stay for any amount of time.
Speak to a member of our team today for more information on our services or to pre-arrange any special requirements you may have.
What should your cat expect?
Heated, clean and comfortable units
Special dietary requirements catered for
Medication programs followed
Quality wet or dry food
Individual care and attention
Accommodation suited to all ages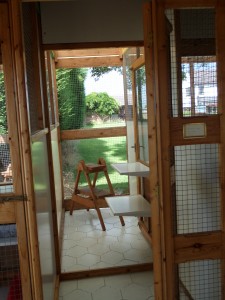 We are fully licensed by the local authority for 61 pens. 41 pens have central heating and are available all year round. For the summer we have an additional 20 pens with electric heating if necessary.
The unique design of our purpose built cattery means we are able to open up adjacent pens to create larger spaces should you have multiple cats and require more space. There would be an additional charge for this.
Most of our pens have an outdoor run accessible via a catflap. If your cat is an indoor cat then we have a small number of indoor units. These indoor units have access to a balcony so that your cat can relax whilst being safe and secure.