Does your cat need looking after while you are away?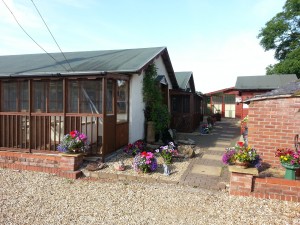 Why shouldn't your cat enjoy a little luxury while you are on holiday? Or maybe you are moving house and want to know that your cat will be looked after while you move.
Posh Paws Cattery in Handsacre is a modern purpose built cattery that is clean and comfortable with full central heating. Set in the beautiful Staffordshire countryside.
We are fully licenced by Lichfield District Council with a 5 star rating.
Why not give your cat a relaxing holiday whatever the reason.
Established in 1998 we are experienced in looking after cats of all ages and understand that you need someone to look after your pet with the utmost care.
Does your cat have special dietary needs? We will follow any instructions necessary to make sure that your pet remains in the best of health during their stay with us.
Only fully vaccinated cats are accepted to stay with us, certification is required for all of our guests – you can be safe in the knowledge that your pet is in a healthy environment.